VCCIS SIG - Business Meeting & Scientific Presentation
Limited to 50 participants. Please RSVP early as we expect to meet the maximum capacity early. Click on the "Register Now" button below.
Join VCCIS for an evening of presentations over dinner and drinks. We have organized a wonderful interactive Special Interest Group meeting at the ACVIM Forum conference in Philadelphia PA. Dinner, drinks, educational lectures, and a six-month membership is included for only $75. This program has been approved for two (2) hours of continuing education credit in jurisdictions that recognize RACE approval.

Topic: Controversies in the Treatment of SIRS and Sepsis: How far have we advanced?
Location: Maggiano's Little Italy (12th & Filbert)
1201 Filbert Ave
Philadelphia PA 19107 (click here for a map of downtown Philadelphia)
Date: Thursday, June 15, 2023
Time: 6:00 - 9:00 pm ET
Parking
Self parking is available around the area and at the convention center. If you're not coming from the Convention Center, we encourage you to take a taxi / ride share services.
Maggiano's Little Italy Restaurant is within easy walking distance from the Philadelphia Convention Center and a 2-minute walk from the Reading Terminal Market. If you're coming directly from the convention, there is no need to drive and park your car. The walk is just a few minutes.
Sponsor: Boehringer Ingelheim

Our program this evening is made possible with the generous support of Boehringer Ingelheim.
---
Program Details:

Controversies in the Treatment of SIRS and Sepsis: How far have we advanced?
This session will review contemporary treatment strategies for systemic inflammatory response syndrome (SIRS) and sepsis from both the perspective of veterinary medicine and human health care. It will be interactive, discursive, and case-based, highlighting controversies in both veterinary and human medical arenas. Recommendations for best practice will be made, making comparisons across the species. The veterinary focus will be on dogs and cats.
Presenters:
Dr. Robert Goggs BVSc PhD DACVECC DECVECC
Dr. Deborah Silverstein BS DVM DACVECC
Dr. Larry DeLuca EdD MD
Dr. Robert Goggs earned his Bachelor of Veterinary Medicine from the University of Bristol in 2004 and completed an internship and residency in Emergency and Critical Care (ECC) at the Royal Veterinary College (RVC), London. He became board-certified by the American College of Veterinary Emergency and Critical Care (ACVECC) in 2008 and by the European College of Veterinary Emergency and Critical Care in 2015. Dr. Goggs was a member of faculty at the RVC for two years before moving to the University of Bristol to undertake a PhD in platelet biology. After completing his PhD, Dr. Goggs joined the ECC team at Cornell University in 2013 and is currently an Associate Professor at this institution. In 2014, Dr. Goggs chaired an effort to standardize viscoelastic testing in veterinary medicine. He was Chair of the ACVECC Examination Committee from 2014 to 2016 and is a member of the ACVECC CURATIVE initiative. He is also a member of the ACVIM Consensus Committees for immune-mediated hemolytic anemia and immune thrombocytopenia. Dr. Goggs served on the Board of Directors of the Veterinary and Comparative Clinical Immunology Society until December 2022.
Dr. Deborah Silverstein earned her Doctor of Veterinary Medicine from the University of Georgia in 1997, staying on as a rotating intern for a year. She completed a residency in Emergency and Critical Care (ECC) at the University of California, Davis in 2001. Dr. Silverstein became a Staff Veterinarian in the Critical Care section of the School of Veterinary Medicine, University of Pennsylvania (Penn Vet) in the same year. She was appointed as an Assistant Professor in Critical Care at Penn Vet in 2005, being promoted to Associate Professor of Critical Care in 2012 and full Professor in 2018. She is a Diplomate of the American College of Veterinary Emergency and Critical Care (ACVECC); serves on the editorial board of the Journal of Veterinary Emergency and Critical Care and five other veterinary journals; and has served in the capacity of Chair of the Scientific Committee, and Vice President, of ACVECC. Dr. Silverstein is co-editor of two leading textbooks in the field. She currently serves as Section Chief of ECC at Penn Vet.
Dr. Larry DeLuca, EdD, MD is an Associate Professor of Emergency Medicine at University of Arizona/Banner University Medical Center, Tucson, AZ. He graduated from the University of Miami/Miller School of Medicine in 2005 and completed his residency in Emergency Medicine in 2008 at the University of Arizona in Tucson, AZ. He completed fellowships in EM Research and Surgical Critical Care in 2010. He is board certified in both Emergency Medicine and Critical Care Medicine, as well as having received the European Diploma in Intensive Care from the European Society of Intensive Care Medicine (ESICM). He provides the Critical Care lecture series for the UA/Banner South Campus EM residency. He is the president of Angels of Hippocrates, a non-profit organization that provides physician wellness CME, and the curriculum director for Happy Doc Summer Camp. His research interests revolve around improving care for ED patients with sepsis and other critical illnesses, improving continuity between ED and ICU care of the critically ill, academic evaluation for promotion and tenure, and improving the well-being of physicians both by individual and systems-based strategies.
Dr. Robert Goggs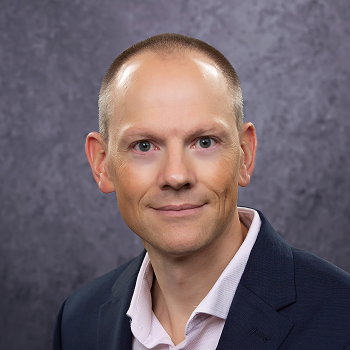 Dr. Deborah Silverstein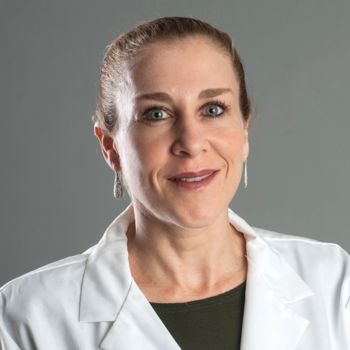 Dr. Lawrence DeLuca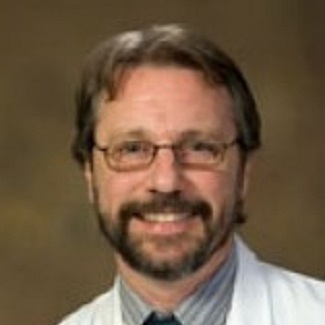 To reserve a seat, you must RSVP with VCCIS directly. Click on the "Register Now" button (above) to RSVP.