Upcoming Presentations
Coming in 2022:
Jan 28, 2022: Overview of Immunomodulators - Hosted by John Loftus
Feb 25, 2022: IMHA: From Diagnosis to Treatment - Hosted by Oliver Garden
Each of our presentations are complimentary (free) for everyone, including non-members of VCCIS. However, you will be asked to register so we can reserve space for you and send you reminders. Presentations are recorded and made available for viewing on-demand to VCCIS members only in our Forums.
Each presentation begins at 4:00 pm Eastern Time. Zoom details are provided in the confirmation email sent upon successfully registering. We've also posted the Zoom details in the members-only section of our website, or contact us directly for login details at info@vccis.org.
---
Recorded Presentations

Sep 2021: Examining gene expression in canine interface dermatitis conditions - Hosted by Jillian Richmond
Oct 2021: Immune mediated disease and vector borne infections - Hosted by Linda Kidd
Nov 2021: Leveraging Canine Diffuse Large B-Cell Lymphoma to Optimize Immunotherapy Combination Regimens - Hosted by Cheryl London
VCCIS has recorded our presentations and are offering them to our members for viewing on-demand. You'll only find the link to these recordings in our Forums so be sure to join VCCIS if you want to view this content.
Dr James Bussel MD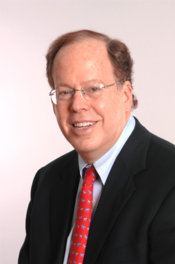 VCCIS proudly sponsored a Special Interest Group presentation at the American College of Veterinary Internal Medicine this past June. Dr. James B Bussel MD presented "Immune thrombocytopenia across species – a 2021 update on pathophysiology, diagnosis, and treatment of human ITP."

Dr. Bussel gave an update on pathogenesis of ITP, including potential triggers like COVID-19 vaccination, and reviewed the standard diagnostic approach to human ITP. He also discussed current recommended therapeutic approaches to ITP in people, including thrombopoieitin receptor agonists, and finished by describing exciting novel therapies currently in clinical trials.
VCCIS members can view this video recording anytime. If you're a member, head over to the Forums where you'll find the link to watch this exciting presentation!