Upcoming Presentations

Each presentation begins at 4:00 pm Eastern Time and will be recorded and made available to VCCIS members. Zoom details are found in the members-only section of our website, or contact us directly for login details at info@vccis.org.
Click here to: Register
---
Recorded Presentations

Sep 2021: Examining gene expression in canine interface dermatitis conditions - Hosted by Jillian Richmond
VCCIS has recorded our presentations and are offering them to our members for viewing on-demand. You'll only find the link to these recordings in our Forums so be sure to join VCCIS if you want to view this content.
Dr James Bussel MD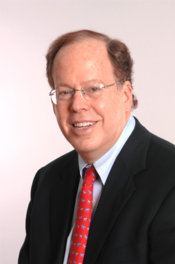 VCCIS proudly sponsored a Special Interest Group presentation at the American College of Veterinary Internal Medicine this past June. Dr. James B Bussel MD presented "Immune thrombocytopenia across species – a 2021 update on pathophysiology, diagnosis, and treatment of human ITP."

Dr. Bussel gave an update on pathogenesis of ITP, including potential triggers like COVID-19 vaccination, and reviewed the standard diagnostic approach to human ITP. He also discussed current recommended therapeutic approaches to ITP in people, including thrombopoieitin receptor agonists, and finished by describing exciting novel therapies currently in clinical trials.
VCCIS members can view this video recording anytime. If you're a member, head over to the Forums where you'll find the link to watch this exciting presentation!